Sarah J. Witt
Village Clerk/Treasurer
845-677-3939 option 2
clerk@villageofmillbrookny.com
Office Hours: 9am to 3pm Monday-Friday
* Closed the 2nd Wednesday of the month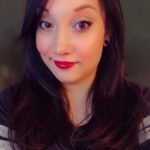 Looking for help? Below are the the answers to our most frequently asked questions.
You need to have your physician fill out NYS DMV form MV-664.1 You can download an application or visit a NYS DMV office. Once the form is completed, bring it to the Village Hall, located at 35 Merrit Avenue, along with the applicants driver's license.
If you reside at The Fountains at Millbrook, you need to bring it to the Union Vale Town Hall, located at 249 Duncan Rd, Lagrangeville.
If you are a Town of Washington resident please submit the form at the Town Hall located at 10 Reservoir Drive, Millbrook, NY
Village of Millbrook taxes will be mailed out by June 1st and are due without penalty by June 30th. Payments received or postmarked after 6/30 will be be considered late and will be charged interest. (see schedule below)
You can view your tax bill online by visiting: http://www.infotaxonline.com/
The tax bill covers the period of June 1st – May 31st.
Tax Payment Schedule:
June 1 – July 1: No interest
July 2 – July 31: 5% Interest
August 1 – August 31: 6% Interest
September 1 – September 30: 7% interest
October 1 – October 31: 8% interest
Unpaid taxes are turned over to the Dutchess County Commissioner of Finance on November 1st.
If you are a property owner 65 years or older or have a disability you may complete the New York State Department of Taxation and Finance Form RP-923 to have a copy of your bill or notice of unpaid taxes sent to a third party. Request for a duplicate tax bill.
The new assessed value should be first applied on the school tax bill. If the new assessment hasn't been applied to the bill, please contact the Assessor's Office (located at the Town of Washington Town Hall) at 845-677-8321. You will be required to complete an App for Corrected Tax Roll.
No. Payments may be mailed to:
Village Hall
PO Box 349
Millbrook, NY 12545
*** A US Postal Service postmark is used to determine the date the payment was made. We recommend that if you are waiting to the last day to pay your taxes, that you see the postal clerk affix the postmark. A postage machine, such as Pitney Bowes, does not count as a US Postal Service postmark. For your convenience, we have a locked mailbox to the left of the door at the Village Hall that we check every weekday. You can leave you payment in there during non-business hours. ***
No. The village does not accept partial payments. The bill must be paid in one full payment.
YES. The failure to mail a statement or the failure of a property owner to receive a bill does not affect the validity of the taxes or interest prescribed by law (NYS Tax Law Section 922). Neither the tax collector nor any other official has the authority to waive statutory penalty charges.